Arista 35 Condominiums
Astoria, NY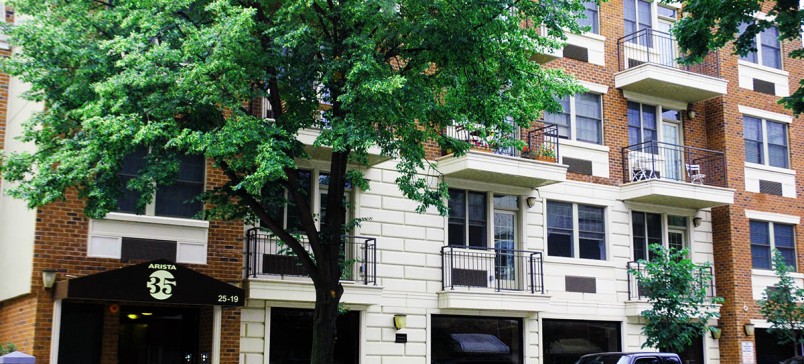 Luxury Condominium Development
[Builder: Cristom Construction Services]
Built from the ground up, Arista 35 is a five story, 22 unit luxury condominium building located in vibrant Astoria, NY.  It perfectly exemplifies the commitment to quality that can be found in every property Bondee develops.
With Arista 35 we strived to create a place that gives its residents everything they needed and more, designed with a meticulous attention to detail and high end touches throughout.  We thought of it all and delivered it in style including stainless steel kitchens, spacious rooms, terraces, patios, balconies and common areas with spectacular views.
Arista 35 is a true standout in the crowded landscape of other condominiums in the surrounding community.  Underground parking, a state of the art virtual doorman and video monitoring technology are just a few of the amenities that set Arista 35 apart from the rest.
TESTIMONIALS
"These are true 'boots on the ground' developers who are keyed into not just the overall project but the smaller details as well."


Christopher T. Menziuso
RA, AIA, NCARB
Grasso-Menziuso Architects, PC


---

"As a condominium owner, as well as a founding (former) Board Member at Arista 35 in Astoria, Queens, I can attest that Bondee delivered more than they promosed."


Kevin Marbury
Board Member
Arista 35 Condominiums